I'm a reader, and as you can often find me with my nose in a book, there's no way I could ever deny it. However, I'm also a writer at heart. I'm a lover of words and, although I'm not a published writer (yet), I feel something stir within me every time I sit down at my computer or with my journal, a blank page in front of me just waiting to be filled. So how excited was I when I came across
The Fiction Diaries
blog hop for aspiring writers? It's fabulous!! Most book bloggers I've come across are not only book addicts but hopeful writers, and I think this is a great way for those who love to write to connect and learn from one another.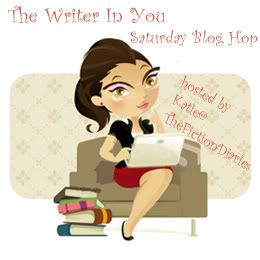 Each week there will be a question relevant to all things *writing*.
Q. Which author has been your greatest inspiration??
Holy moly, that's a tough one. I'm going to go with the first thought that popped into my head, because that's usually the correct answer. Alice Hoffman is an absolute favorite of mine. My shelves overflow with many of her books, and nearly every time I've picked one up, it's been read in one sitting. Her writing style is so unique and the way she weaves her story together with a hint of magic mixed in with the humanity takes my breath away every time. It's her words and her stories that first inspired me to write, and writing has become a loving staple in my life ever since.
How about y'all?
Happy Reading (and Writing) Everyone :)
~ Keely ~