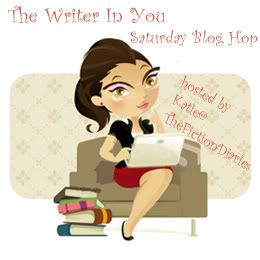 Been wicked busy with Memorial Day Weekend festivities, so I'll make this quick :)
The Writer in You Saturday Blog Hop is hosted by
The Fiction Diaries
.. It's a great way for writers to connect and get to know each other a little better..
This week's question asks:
When and where do you do most of your writing??
I write when I can, usually when I'm the only one home. Sometimes that's in the morning, sometimes it's in the evening. I fit it in when I have peace in my house. I usually coop myself upstairs in my little office with dark purple walls, a big bookshelf, and a huge window overlooking the woods in my back yard. My pretty little sanctuary. Other times, when the weather's too nice to be hunkered down inside, I carry my journal or a notebook and go sit by the lake or outside on my porch.
Happy Writing Everyone :)
~ Keely ~